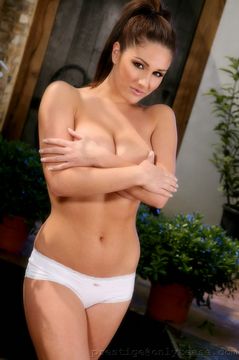 Who's up for a match of tennis with Lucy Pinder today? Check out this just released tease gallery of Lucy leaving behind the racket and tennis ball, stripping out of her lovely tennis outfit. It's not long before the only thing she's wearing is her cotton undies and socks.
Visit Only Tease see more of Lucy Pinder. Lucy Pinder is part of the newest Only Tease collection, Only Tease Prestige – high profile names like Lucy, Michelle Marsh and Natasha Marley. like this cute ladies like ya've never watched them before at Only Tease.
One more day until the weekend, we're almost there!